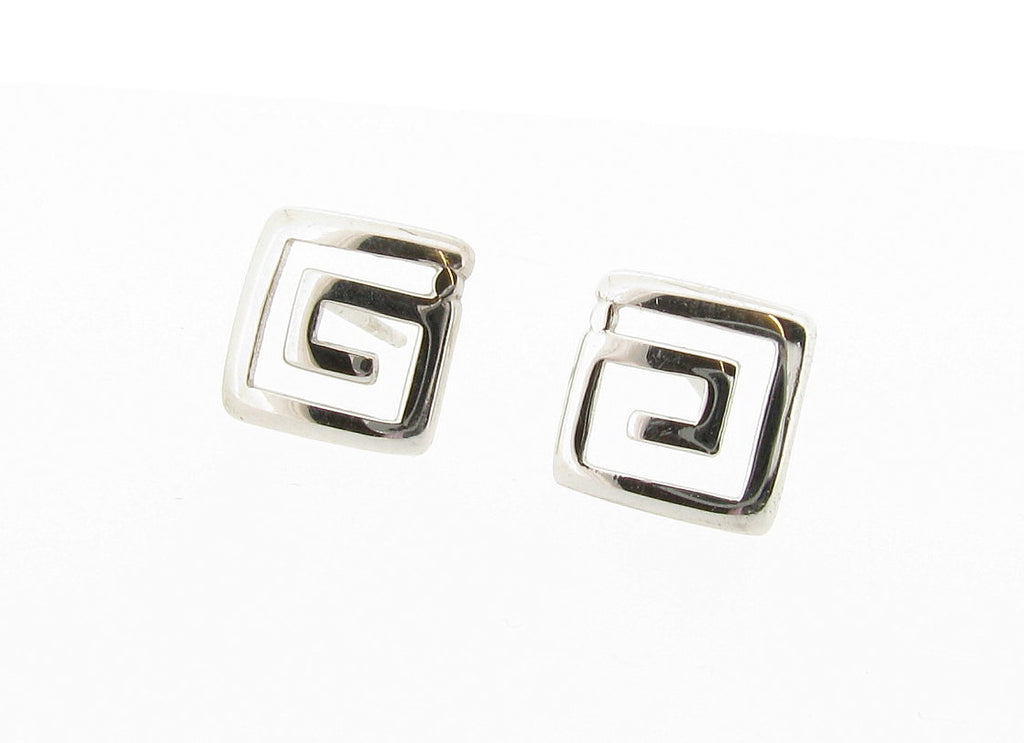 Greek Key Stud Earrings Sterling Silver
Greek Key fret design stud earrings crafted in sterling silver.
Metal - 925 sterling silver
Size - 8mm x 8mm
Collection - Symbols and Myth
What does the Greek Key Meander Symbolize?
The Greek Key or also known as the Greek Fret is a symbol of ancient Greece that symbolizes infinity and unity. The name comes from the Maeander River which was a twisting river in Asia Minor.
Have a question? Chat with an expert
---
Share this Product
---
More from this collection